By Bob Marovich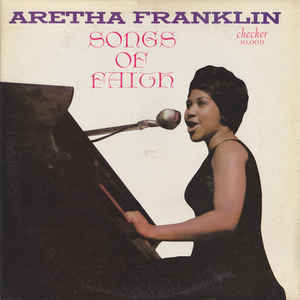 Aretha Franklin, the multi-GRAMMY Award-winning "Queen of Soul," went on home to be with the Lord today at age 76 after a struggle with pancreatic cancer.
Born in Memphis but a longtime Detroit resident, Franklin was an accomplished gospel vocalist before and during her professional music career. In her early teens, she delighted the congregation of her father Reverend C.L. Franklin's New Bethel Baptist Church with solo renditions of "Never Grow Old," "Take My Hand, Precious Lord," "There is a Fountain Filled with Blood," and other gospel songs and hymns.
Listeners heard a huge, expressive voice well out of proportion to her diminutive frame and youth. Her solo sequences, captured by Joe Von Battle while recording Rev. C.L.'s sermons, were eventually released commercially. "Never Grow Old" became her first released single, issued in 1956 on both the JVB and Checker labels. Back then, the record companies needed to qualify the release as by the daughter of Rev. C. L. Franklin. Soon that would no longer be necessary.
Franklin learned to play piano from James Cleveland while he was living with the family in Detroit. He took over her keyboard instruction after a prior piano teacher was allegedly so mean that Franklin refused to take any more lessons under her.
After becoming a bona fide soul star, Franklin recorded the two-LP Amazing Grace (Atlantic). The 1972 album, recorded in Los Angeles with the Reverend James Cleveland and the Southern California Community Choir, went on to become the biggest-selling gospel album of its era. A follow-up, 1978's One Lord, One Faith, One Baptism (Arista), was recorded at New Bethel in Detroit. Like Ray Charles, Aretha Franklin endowed every song she sang with gospel techniques, literally defining the soul music category. As her father once said, "She has never left the church."
The Journal of Gospel Music sends its condolences to the family, friends, and many fans of Aretha Franklin.