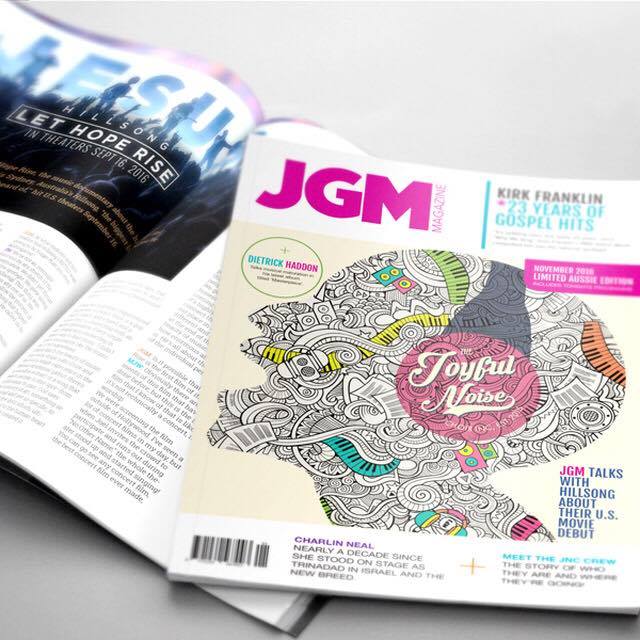 Many thanks to Mrs. Jade-Lori Crompton Haggis  and the Joyful Noise Choir, Inc. of Western Australia for converting some of the Journal of Gospel Music's most popular artist interviews of the past several years into a stunning print souvenir magazine. This combined magazine and program will be available for attendees of a forthcoming gospel music festival in Perth, Western Australia.
Entirely Jade-Lori's vision and her handiwork, along with some ninja superstar designers, this Aussie Exclusive represents the first time in JGM's 12-year history that it has been transformed from digital to  print. Looks mighty nice, too!
Featured inside are our interviews with such artists as Kirk Franklin, Pastor Shirley Caesar, Deitrick Haddon, Charlin Neal, and Australia's own multi-award-winning Hillsong.
Gospel Music @ the Rocks #3 will take place on Saturday, November 19, 2016, at the Quarry Amphitheatre, City Beach, Perth, Western Australia (details below – if you are in the area, please attend).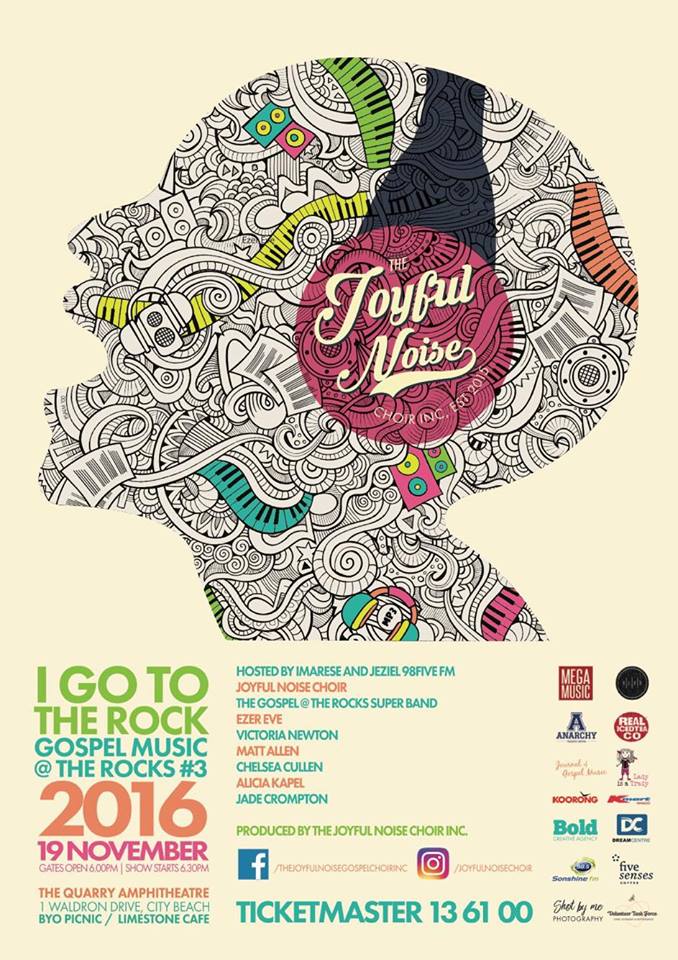 JGM thanks Jade-Lori and her team for a wonderful job on the magazine and wishes all the best for a successful festival.  As country singer Hank Williams used to say, "God willing and the creek don't rise," I'll be with you for the festival next year.