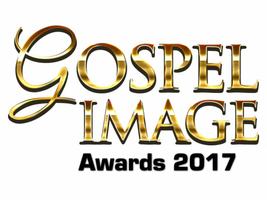 On Saturday, September 9, Journal of Gospel Music founder and editor-in-chief Bob Marovich received the Gospel Image Gold Award "for spiritual excellence through Christian Ministry" during the Gospel Image Award ceremonies in Charlotte, North Carolina.
Among other awardees were Malaco executive Darrell Luster, Ambassador Dr. Bobby Jones, gospel singer Babbie Mason, gospel choir icon Pastor John P. Kee, and Brooklyn All Star quartet bass and nonagenarian Rev. Thomas Spann.
Marovich founded the Journal of Gospel Music in July 2004.  Initially called The Black Gospel Blog, the site changed to the Journal of Gospel Music in 2014.  It is a trusted resource for news, interviews, and reviews of music by gospel music artists of yesterday, today, and the emerging independent artists of tomorrow.
A million thanks to Gospel Image Awards founder Dianna Davis and the Praise Café TV show staff who did a marvelous job making all of us feel exceptionally special this weekend!