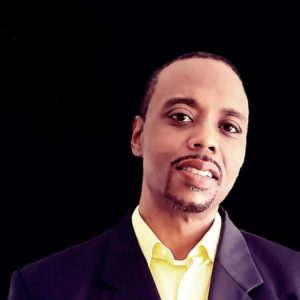 From a Press Release:
​The SRT Entertainment family regrets to announce the passing of Derrick Lamont Adams, co-writer of hits "God's Grace" and "Look To The Hills" as well as co-producer of Stellar nominated The Favor Of God & upcoming Look To The Hills albums by Rev. Luther Barnes & The Restoration Worship Center Choir, and musician.
From Luther Barnes concerning Derrick Adams:
My heart is deeply broken from the passing of my friend Derrick Adams. He was "My Boy." We co-wrote many songs together, including the ever popular "God's Grace." He traveled with me for several years and played on many of my projects. Derrick was a strong dedicated Christian and an awesome musician. I will miss him greatly.
As a tribute to him here are a few of the songs he co-wrote and/or collaborated with me on. Please check them out when you can.
Look To The Hills, God's Grace, I'll Obey, The Favor of God, Hallelujah Praise, Come Back To Me, It's Your Time, Here Today Gone Tomorrow, Wherever I Go, The Praise Song, Even Then, I'm Gonna Praise Your Name, Feel The Fire, Give Love At Christmas Time, My Whole Life I Give To You, and many others.
Thank you Derrick Adams for your great contribution to Gospel Music. Rest In Peace. Love You Man.
D.A. Johnson, President of SRT Entertainment remembers: "I met Derrick for the first time in person and had the opportunity to just hang out with him in Los Angeles for the ASCAP RHYTHM & SOUL MUSIC AWARDS in June 2018 to accept Song of The Year honors for "God's Grace." It was a short turn around trip so after the ceremony, we just drove around the city so Derrick could see as many of the landmarks we could cram into one night. It was a magical evening and I'm glad I had the opportunity to share that special time with him.