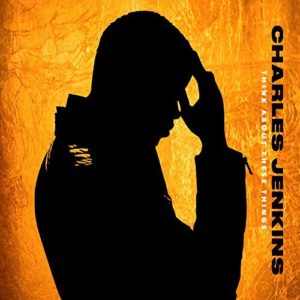 Charles Jenkins
Think About These Things
Inspired People LLC / EMPIRE
(release date: September 2, 2016)
http://inspiredpeoplemusic.com
By Bob Marovich
I have followed Pastor Charles Jenkins since his Fellowship Chicago debut and Stellar Award-winning The Best of Both Worlds, which offered pew-burning odes to the church's traditional gospel legacy and gave us the gospel smash and spiritual earworm, "Awesome."
The follow-up, Any Given Sunday, tamped down the high-charged gospel of Worlds with more helpings of P&W, save for the single, "War," but it still contained songs to teach the church choir.
So trust me when I tell you that Pastor Jenkins's solo debut, Think About These Things, caught me off guard. Sliding the CD into the deck, I expected to hear something along the lines of today's male crooners. Maybe a Brian Courtney Wilson or Earnest Pugh style project? Instead, within moments, a sonic blast smacked me in the face. The half-hour or so of content mostly featured an insistent throb of hypnotic house music and a variety of Pro Tools techniques underpinning Jenkins singing and speaking positive slogans and affirmations.  Good for the club but nothing you can teach the choir or worship team.
With uber-producer Warryn Campbell at the helm, Think About These Things was designed, as Jenkins says, to "send out some encouragement and remind everyone that they can win and be upbeat in this thing called life." It was to counter the violence and negativity overwhelming Chicago and many other urban centers. As such, and especially given its early September release, it is a project to drop in book bags of middle schoolers heading out for their first day of school.
But aside from the remix of "Awesome" and "Not About this Life" which, with its slightly menacing marching beat, is a sobering, seething rap about the impact of violence on the psyche, I simply couldn't get into this project.  It was recorded in under two weeks.  While gospel masterpieces have been recorded in an evening, in this case, this album should have stayed in the oven a little longer.
Two of Five Stars
Pick: "Not About This Life."