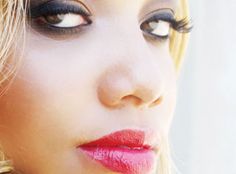 By Bob Marovich
Amour has a two-fisted passion for life.
Growing up in her father's church, she sang, played drums, led the youth choir, and joined the dance team. In college, she focused on business, law, fashion, and graphic design.
Among a kaleidoscope of interests, one was a gift for rhyming and rapping. Channeling her gift into a means of higher praise, Amour is now emerging as one of only a handful of female Christian hip hop artists. She is also using her talent, and her story, to change lives.
Amour (born TerDawn DeBoe) now lives in Cleveland, Ohio, but she grew up in California's Bay Area, where her father pastored Ray of Hope Ministries. As a young girl, she absorbed the music of Kirk Franklin, Yolanda Adams, and Hezekiah Walker, as well as the first generation of Christian hip hop artists, such as DC Talk and Gospel Gangstaz.
"[Rap] is something that I've always done, ever since I was ten," Amour told the Journal of Gospel Music. "I just didn't realize that I would be able to do it as a career."
She stepped out as a solo rap artist around the age of 20 or 21. "But I wasn't doing it the right way," she said. "It wasn't until I hit a low point in my life and I turned my life over to the Father and let Him change me, that I started making the changes."
That low point, she said, was "a very abusive relationship.  It really lowered my self-esteem and what I thought about myself."
It was but the latest in a line of trials that began with sexual abuse at the hands of a family member before she reached age 10, and a date at age 16 that ended up in pregnancy.
At one point, Amour ceased doing music altogether.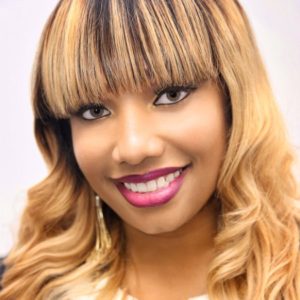 "When I started to see myself how the Most High saw me, all the value He sees in me," Amour said, "that changed a lot of things. That's when I was able to consciously make the decision to go with Him completely. I was thinking that I wouldn't be able to continue to rap, but when I saw Lecrae's success, I thought, 'I could still do this, but I could just do it the right way."
For a year, Amour worked on her first album, recording in Chicago with a band—but as a singer. She said: "When I got to the end of the project, I was like, 'I don't want to do this.' I didn't feel comfortable singing, but I did feel comfortable rapping." She killed the project.
One problem: she had planned a CD release party and didn't want to disappoint her fans.
She sought out producer and composer Fred Council, and in two months completely reworked her first project. Armour in the War Zone was released in March 2012.
Then came Amour's October 2012 mixtape, Fully Dressed, which "was empowering for young ladies. It let them know that you can be smart, you can be a believer, and you can still keep your clothes on, unlike what the media portrays or what society says."
Still, a great deal of frustration with the vicissitudes of the music business gave Amour pause. Was music the right pursuit? After all, she had many other interests. She prayed: "God, if you really want me to continue to do this, give me a sign or I'm done."
A week later, her manager called.
"My manager at the time connected with Tyscot [Records]. He said, 'I have an opportunity for you. You're one of the best female rappers I know and [TyscotLOUD] asked me if I knew of any great female rappers that want to be signed.'"
Amour became the first female rap artist signed to TyscotLOUD, the gospel music entertainment company's effort to capitalize on the popularity of Christian hip hop. She was featured on the TyscotLOUD Platinum Mixtape.  It was nominated for a 2016 Stellar Award, for Special Event CD of the Year.
Amour acknowledges that being female in a predominantly male Christian hip hop world can be "difficult at times. People don't take you seriously. So I have to be a little more assertive. I'm not here to play around. I'm here on a mission, and I'm going to do what I'm going to do."
Her latest single, "Ready," dropped Friday, April 22. An EP, Naked, is completed and scheduled for release in late fall. The follow-up to Fully Dressed, Naked articulates Amour's trials growing up. "As believers, we need to be transparent so we are able to affect people more."
In the meantime, Amour is sharing her story with groups of young women, offering encouragement to those who have had the same life experiences as hers. She is also working on a four-part docuseries that will go into greater detail about her story. The docuseries is slated for a June 2016 release.
Despite Amour's two-fisted embrace of art in all its facets, she admits: "I procrastinated a lot and I didn't fully utilize my gifts the best way I could have. After all the setbacks I have experienced, after all the things I have been through, 'Ready' is my declaration: I'm ready to utilize my gifts. I'm ready to help change lives.  I'm ready to make an impact."
Learn more at www.amourmeanslove.com.