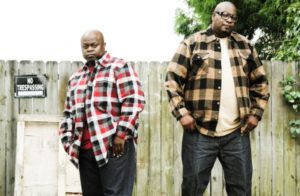 Nimisilla Park
Welcome to Nimisilla Park (EP)
Coal Mine Entertainment (release date: October 7, 2016)
http://nimisillapark.com
By Bob Marovich
Alton Hood and Michael Brown, best known as the founding members of pioneer Christian hip hop group and GRAMMY and Dove Award nominee D.O.C. (Disciples of Christ), return after a decade-long hiatus.
But they are not returning as D.O.C.
Making an emotional, if not entirely musical, break with the past, the duo is now known as Nimisilla Park. Welcome to Nimisilla Park is an apt title for the first eight-track EP to be released under the rebranding.
The EP reflects the duo's fidelity to a unified multicultural mélange of genres; they have simply contemporized the sounds. Here, the group offers a mix of hip hop, rock, heavy metal, and pop, with plenty of beats, snarling guitars, and samples to keep things interesting at every turn.
"Ode to Jeremiah," for example, lights a holy fire under an ever-shifting kaleidoscope of symphonic potpourri. With an infectious soul clap to keep rhythm, "Good News" gives the EP its most urban groove. "The Prayer" is a postlude to "Overflow," a melodic ballad about seeking God's abundant love but, more importantly, how best to live within such rich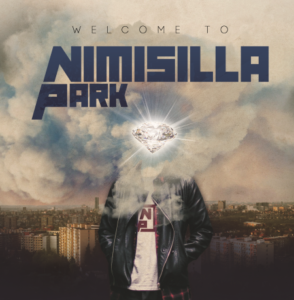 ness. The way one lives after getting over is just as important, if not more so, than the prayers and steps it takes to get there.
"Troublemakers" and "Snitch" find the duo proudly wearing their renegade badges because, like Jesus, they are "spreading the truth" and getting branded as rebels for it. Nevertheless, they "will not be silent" about God's goodness, thus setting up future projects on which Nimisilla Park will continue to teach the lost how to find their way to love.
The name of Hood and Brown's new group comes from the Canton, Ohio, park where the two of them used to hang out. Rebranding in the name of Nimisilla Park represents a bringing together of, to quote the group's website, "the broken, the hurting, and the wary with a message of hope and healing." So welcome to Hope: a sound message for any time, and especially for this one.
Four of Five Stars
Pick: "Good News"