SPONSORED POST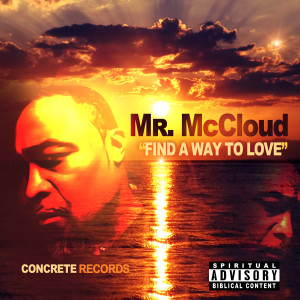 Concrete Records artist Pastor Robert McCloud, a native Detroiter, was in hip hop for thirty years.
Influenced by the likes of RUN DMC, Fat Boys, KRS 1, The DOC, LL Cool J, Eric B & Rakim, and many more, McCloud once used hip hop to entertain. Now he's using it to explain.
Taking Matthew 7:15-23 for his inspiration ("Watch out for false prophets"), McCloud uses hip hop to encourage a positive outlook on life. "Hip Hop is my vehicle to express my life's ups and downs," McCloud says, and he does that on his single, "Find a Way to Love." Here, he shares a testimony about forsaking fake love and finding true love through faith in God and family.
Pastor McCloud's ministry is true ministry. He believes the only way to make a difference is to be different, to be driven by God, and to be a positive influence. He reaches out to the lost and non-believers, young and old, rich and poor alike, and those who have been distracted through falsehood and corruption where the blind lead the blind into a failed lifestyle.
"Find a Way to Love" will be available on iTunes starting July 1, 2015.