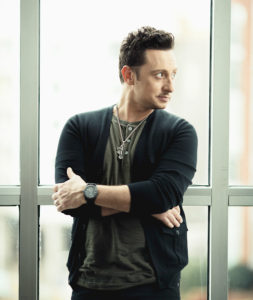 "Such a Time as This"
Bryan Popin
Little Boy Wonder Music (rel. March 2016)
www.bryanpopin.com
Bryan Popin, the singer who Stevie Wonder once dubbed "Little Boy Wonder," made his national debut as a gospel singer with 2013's You Can Make It (eOne Music). The album's message of encouragement and hope through Jesus resurfaces on Popin's new single, "Such a Time as This."
Backed by a vocal ensemble, Popin figuratively rests his elbows on the table to empathize with the listener. "I know you hurt," he sings, but with Jesus on your side, you will win, because "this is your time, this is your season." As the music and ensemble build to the song's dramatic apex, Popin raises his own temperature, shouting about his own personal struggle as an example for others.
As the musical din subsides, Popin seems to channel the fatigued but steadfast courage of Titanic's Jack Dawson (played by Leonardo DiCaprio), afloat in the icy sea, when he instructs: "Don't you dare give up." Like Dawson, you get the feeling Popin is also reminding himself to heed the message.
Watch for JGM's interview with Bryan Popin coming very soon!