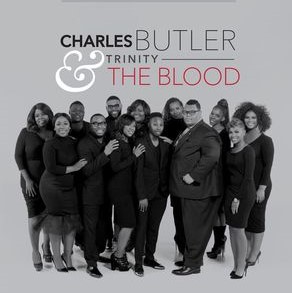 "The Blood"
Charles Butler & Trinity
From the Anointed Sounds Records album
Make It (release date of single: February 2017)
Charles Butler & Trinity heightens the tension dramatically and in short order on "The Blood," a Mandel Copeland composition.
Taking for its theme the redemptive power of Jesus's death on the cross—a salient subject during this time in the liturgical year—"The Blood" begins with soft harmonies and contemporary chords but concludes with full-on preacher's shouts and Trinity as a spiritually unshackled congregation.
Mandel's brother Josh Copeland leads, employing the same verve he had when he sang this song with the Copeland Singers.
"The Blood," from Charles Butler & Trinity's Billboard chart-topping album Make It, was produced by the multiple award-winning Daniel Weatherspoon.