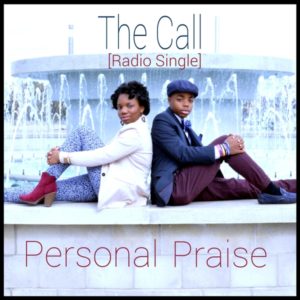 "The Call"
Personal Praise
RoBabies Records (release date: March 28, 2017)
www.MyPersonalPraise.com
By Bob Marovich
Close your eyes, and with the exception of the first few seconds of throbbing electronica, you'd swear "The Call" is a record from the '80s.
Well it is. . .kinda.
Originally introduced in the late '80s by brother-sister duo Anointed, "The Call" was recently covered by another sibling duo, Personal Praise.
The teenaged Tez and Yana of Personal Praise were not even born when "The Call" was first performed, but they channel all the energy of '80s electric polyrhythms and two-part harmonies into this song about the joys and responsibilities of discipleship.  Their carefree spirit reminds me of the Moss Brothers.
Personal Praise's full-length album is slated for a summer 2017 release.