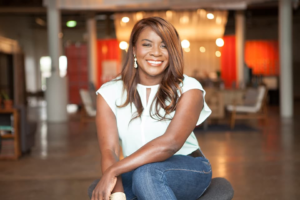 "Follow"
Marshalee
Praise Nation (original release date: 2015, re-release date: 2020)
By Bob Marovich
Christian singer-songwriter Marshalee Ellis-Kehlhem co-wrote with Jeff Pardo this breezy anthem about walking into her destiny by following Jesus, even if it requires climbing high mountains. That's the price of discipleship.
A touch of her Jamaican accent adds crispness to her vocal delivery while the bouncy arrangement and instrumentation combine elements of modern pop and country. Although released in 2015, "Follow" is being re-introduced to radio to garner greater attention than it got five years ago. It doesn't sound any the worse for wear.
Born and raised in Jamaica, Marshalee—she goes only by her first name—now lives in Boston.