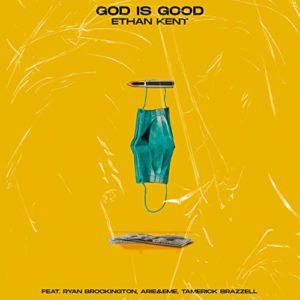 "God is Good"
Ethan Kent
Feat. Ryan Brockington, Arie & Eme & Tamerick Brazzell
Tonic Blueprint LLC (release date: June 12, 2020)
http://ethankentonline.com/
By Bob Marovich
During times like these, Ethan Kent's declaration that "Life ain't always fair but God is good" is critical to keep close to the heart.
This pop-infused song of encouragement receives able assistance from Dallas-based artists Ryan Brockington, Arie & Eme, and Tamerick Brazzell. Their voices swirl around Kent like a disembodied choir.
While Kent is singing his own personal troubles over, the song is dedicated to everyone struggling with COVID-19, racial injustice, financial issues, health challenges, and other trials. Which means pretty much everyone. Writing credits go to Kent, Marcelino Alfaro, and Jamall Houston.