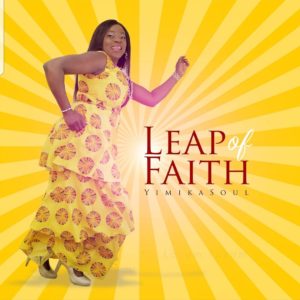 "Leap of Faith"
YimikaSoul
From the Yimikasoulfactory CD Leap of Faith
(release date: March 20, 2020)
By Bob Marovich
Houston, Texas singer YimikaSoul opens "Leap of Faith" like a veteran gospel stomper, her voice big and expansive like an evangelist starting a prayer service.
From there, she shares the spotlight with a cheerful choir on this handclapper, reportedly based on personal experience, about how faith can make great things happen.
The verse packs ten pounds of lyrics in five pounds of space, but the song's traditional-sounding chorus, its theatricality, and a vamp with key changes more than make up for it.