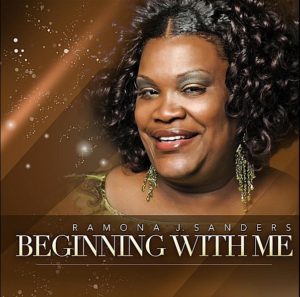 "All I Need"
Ramona J. Sanders
From the CD Beginning With Me
www.cdbaby.com/cd/ramonajsanders
Opening with a tinkling piano and a marching beat, "All I Need" finds New York singer Ramona J. Sanders rendering praises to the Most High, the only one she really needs in her life, with genuine conviction and studied vocal versatility.
She is supported by treble background vocalists who help her build the song's intensity until the moment when the spirit is the highest and praises just spill out of Sanders with gut-wrenching, no-holds-barred passion.
Gospel enthusiasts may remember Sanders as a member of the Angel'lics female gospel group or as guest soloist on Dorothy Norwood's 1995 Malaco CD, Shake the Devil Off, where she was featured on "Keep Me in Your Care." Beginning with Me is Sanders's first full-length solo CD and follows her 2011 debut EP, Lost Without You.