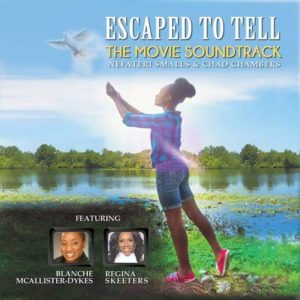 "Escaped to Tell"
Blanche McAllister-Dykes
From the Escaped To Tell Movie Soundtrack
www.escapedtotell.com
Sung by Blanche McAllister-Dykes, whose vocal vulnerability gives the song the feel of a church testimony, "Escaped to Tell" is the title track of a Christian-themed film by songwriter and author, Nefateri Smalls, who co-wrote the song with Chad Chambers.
An alumna of Donald Lawrence & the Tri-City Singers, McAllister-Dykes builds from victim to victorious to advocate through a steadily building passion that is echoed by her background vocalists. By the conclusion, she is shouting praises to God for bringing her through the emotional pain of domestic violence and encouraging other victims to "tell your story" and "save someone's life."
All proceeds from the single will fund Healing Hurts, Inc., a non-profit organization founded by Smalls that is both a home for unwed mothers and a mentor program for fathers who need education and encouragement on their journey to parenting.