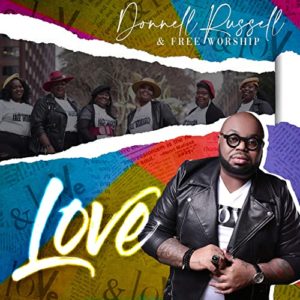 "Love"
Donnell Russell & Free Worship
feat. Jai Reed, Tonya Boyd Cannon, Cory Ricks & Caren Green
The Rite Note Ent. (release date: June 5, 2020)
www.donnellrussell.com
By Bob Marovich
Donnell Russell & Free Worship's "Love" is a crossover single in lyric and melody.
To a quiet storm R&B arrangement, the singers remind listeners that "when all hope is gone," where there is "injustice and hatred," love is the answer. The inevitable rap interlude portrays life without love.
Short but smooth and brimming with talented featured soloists, "Love" is a song written with today's problems in mind. It offers the universal solution, one at least as old as 1 John 4:7.
Donnell Russell was born and raised in New Orleans but moved to Memphis after Hurricane Katrina devastated the Crescent City. The new single is on Russell's own Rite Note Entertainment label, which he founded in 2009.