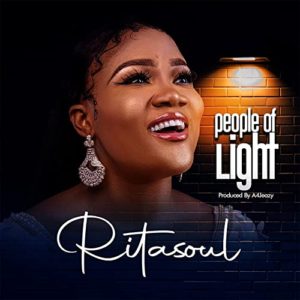 "People of Light"
Ritasoul
A4 Music Records (release date: June 8, 2021)
http://www.praisecamp.com.ng
By Robert M. Marovich
From time to time, JGM likes to find interesting songs from Africa, where gospel music is vibrant, and present them here.
"People of Light" is one. This beautifully-produced and stirring anthem calls on believers to join forces as an army of good and let their light shine "like never before." It is led by Ritasoul, a Nigerian singer whose commanding soprano is fortified by a team of tight musicians and background vocalists who literally sound like the army she calls forth.
Relevant words for such a time as now. Produced by A4 Jeazy.