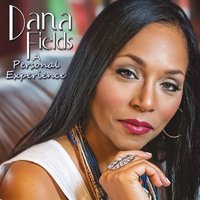 "Simply Because"
Dana Fields feat. Adam Brock
From the album A Personal Experience (2016)
www.danafields.com
By Bob Marovich
Songstress Dana Fields' silky smooth praise song "Simply Because" gets a double shot of passion courtesy of the soulful vocalizing of her duet partner, American Idol contestant Adam Brock.
The two voices fit together like two puzzle pieces, a twenty-first century iteration of the sweet-and-spicy combo of Syreeta Wright and Billy Preston. Fields and Brock move perceptibly from gentle to big finish to render the uncomplicated lyrics and melody that surfaced in Fields's spirit as she was going about her daily routine. This is how skilled vocalists get it done.
The song comes from Fields' 2016 release, A Personal Experience, which entered the Billboard Top Gospel Albums chart briefly.  Watch for JGM's interview with Dana Fields, to be published next week.