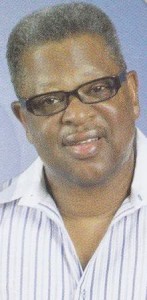 "A New Day"
Rev. Milton Biggham & the Georgia Mass Choir
Savoy Records (2012)
When the Georgia Mass Choir gives Celine Dion's smash "A New Day Has Come" the gospel choir treatment, the Aldo Nova/Stephen Moccio song shifts from the wonders of childbirth to the triumph of a better world. Whether that better world is here on earth or in the Great Beyond depends on the interpretation of the listener.
Female lead vocalist Porcha Clay has a delicious Celine-esque lilt to her voice that sweetens the strong choral support. It's different from the typically trad Georgia Mass Choir—another new single by the choir, "I Still Have a Praise Inside of Me," retains the ensemble's old-school feel—but they deliver a fine performance on "A New Day" nevertheless.
'Tis a pity Celine didn't use a gospel choir on her original version. Remix?