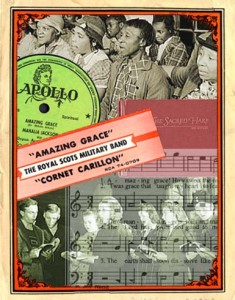 TBGB correspondent Matt Garret from Australia brought this website to our attention (thanks, mate).
Quoting from the site's home page:
"Since its creation in 1779 in England, 'Amazing Grace' has grown in popularity to become one of the best-known hymns in America. This Web site explores its history through items from the collections of the Library of Congress, from the earliest printing of the song to various performances of it on sound recordings. Also included is a searchable catalog of the Chasanoff/Elozua Amazing Grace Collection at the Library of Congress, which comprises published recorded performances of the hymn 'Amazing Grace' by more than 3000 different individual musicians or musical ensembles."
Check it out!
Special thanks to the Library of Congress for making this information available to the public.