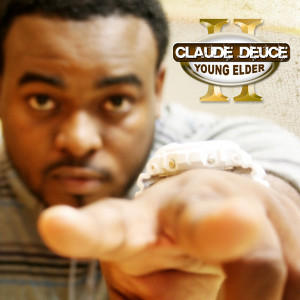 Claude Deuce
Claude Deuce, the Young Elder
Livin' It Productions 2009 (scheduled for release July 14, 2009)
www.myspace.com/claudedeuce
After listening to "It Ain't Over," the opening track on Claude Deuce's eponymously titled studio debut CD, I shook my head in wonder. "Where on earth has this guy been?"
The answer, of course, is Claude Deuce has been everywhere, even if he's not a household name…yet. Writing and producing for innovative urban gospel artists such as Deitrick Haddon, Canton Jones, Izzy, Tonex and Sean Simmonds, Claude Deuce (born Claude Harris, Jr.) has played no insignificant role in today's gospel scene. At 28, he's an elder in COGIC. And although his CD isn't released on a major label, Deuce very much belongs in the majors.
First, the production of Claude Deuce, The Young Elder is top-grade, with urgent electronica, blasts of otherworldly Take 6 harmonies, hip hop, and RnB ("reality and beats," describes Deuce) supporting the artist's confident, melismatic singing.
J Moss springs to mind as one superb high-energy track follows another in rapid fire succession, blending one with the other.
Performances such as "The Word" is musically complex, like a Deitrick Haddon song, while "You" ends with a trance beat, uncommon in gospel. The aforementioned "It Ain't Over" is an exceptionally good song, a post-modern pondering on the "trouble don't last always" theme (singing "foreclosures are at an all time high," Deuce brings the message to the present day). Complementing the opening track, "Got That Stuff" suggests that the saved have everything they need to overcome what comes their way.
To the list of odes to California Girls, Russian Girls, Bad Girls, Diamond Girls, Disney Girls, Uptown Girls and the Girl from Ipanema, Deuce adds "Holy Ghost Gyrl." It's the first song I've heard that sings the praises of a relationship with a straight-up church girl.
On the subject of relationships, Deuce's lyrics often call upon Jesus as a friend and personal confidante, one of the key differentiators between gospel music and the hymns and anthems of old.
Claude Deuce, The Young Elder is one of those pleasant, brow-raising surprises that reviewers like me live for. It's one of the best projects I've heard this year. Claude is one young elder I hope gets elevated soon.
Five of Five Stars