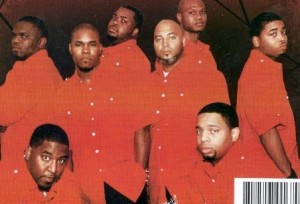 Connection!
Unleashed
Unity Music Group (2010)
www.myspace.com/connectionusa
Reviewed by Bob Marovich for The Black Gospel Blog.
Houston's contemporary quartet Connection! blends synthetically-smooth harmonies with traditional-flavored fare. Although organized in 2000, the quartet was formed before the new millenium, when the men were still teenagers and part of a group called "The Youth Musicians."
Apostle Kareem Jackson, who is an associate minister at Deliverance Rock Ministries in Houston, serves as lead vocalist on the quartet's third CD, Unleashed. Lyrically and musically, Jackson and Connection! ladle out the comfortable and familiar old-time religion for which gospel quartets are renowned and revered.
The quartet's blend of traditional and contemporary is especially evident on selections such as "Won't It Be Grand," which Jackson introduces as something "granddaddy used to sing." The song's vamp portrays Heaven as a place where there is, among other things, no high blood pressure, diabetes or back-stabbers (sounds good to me). "I'm Nothing" finds the singer unable to eat, sleep or even breathe without the Lord.
Many of the songs on Unleashed focus on the healing power of God as the balm in times of trouble. For example, one of the album's radio singles, "Good to Me," references the album's title in depicting God as the "only friend" and a door-opener when one is "shackled and bound." The concluding "I Surrender All" confirms this premise, complete with a rocking CCM arrangement.
The album's drive tempo song, "I've Been Delivered," is the best track on the CD. It has been in the group's repertory for some time, as it was nominated for Gulf Coast Gospel Song of the Year in 2007-2008.
Three of Five Stars
Picks: "I've Been Delivered."