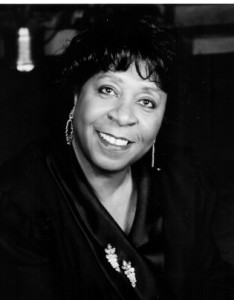 From a Press Release, sent to us by Gregory Gay:
The Draper family regretfully reports that Marie "Ma" Draper, age 69, passed away Sunday, December 27, 2009 at St. Francis Hospital from complications stemming from hypertension.
Marie, the mother of gospel artist O'Landa Draper, is survived by her daughter, Teresa Draper; grandson, Kenon Walker; and a host of extended family, friends, and loved ones.
O'Landa Draper ("My Soul Doth Magnify the Lord") precedes his mother in death, passing away on July 21, 1998.
All cards and letters of condolences should be sent to:
PO Box 753141
Memphis, TN 38175
In lieu of flowers, the family requests that donations be made in the name of Ruth Marie Draper to the charity of your choice. A public memorial service will be held in her honor. Details are pending.
The family sends their sincerest appreciation for the great outpouring of love and concern that has been shown during this difficult time. They solicit your prayers and request a time of privacy as they cope with the loss of their loved one.