Start Black History Month on the right note by tuning into 88.7 WLUW in Chicago this Sunday morning, February 3, from 3:00 to 7:30 a.m. CDT for the live broadcast of "Gospel Memories" – the Soundtrack to That Old Time Religion.
Not in Chicago? No problem. Go to http://www.wluw.org/, click the Listen Live button, and enjoy "Gospel Memories" from wherever you are!
Highlights of the February 3 Broadcast:
Benediction: "The Lord's Prayer" – Liz Dargan and the Gospelettes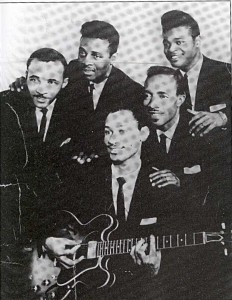 Words and Music: An Interview with Cleve Graham of the Pilgrim Jubilees
In Loving Memory: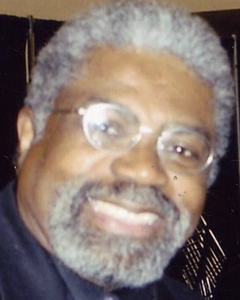 Freeman Wilson (Victory Choral Union, Gabriel Hardeman Delegation, Philadelphia Mass Choir)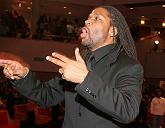 Donald Young (Choir Director, Trinity United Church of Christ, Chicago)

Edgar O'Neal (O'Neal Twins, St. Louis, MO)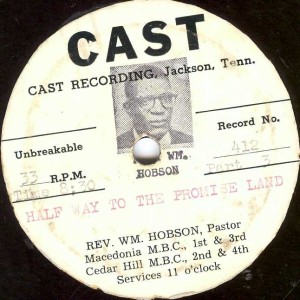 Preacher Feature: "Halfway to the Promised Land" by Rev. W.M. Hobson, Pastor – Macedonia M.B. Church, Jackson, TN (circa late 1950s – early 1960s)
From the Vault:
Arizona Dranes w/Rev. Ford Washington McGee
Elder Lightfoot Solomon Michaux
Nazarene Congregational Church Choir of Brooklyn, NY
Plus recordings by pioneers and legends such as:
Rev. Luscha Allen and the Versatile Acapella Choral Group
Mae Gooch and the Gospel Stars
Fellowship M.B. Church Choir, feat. Woodrow Walker
Famous Boyer Brothers
Rev. Morgan Babb
Roberta Martin Singers
Sacred Jewels
Holy Disciples
St. Luke COGIC Choir of Chicago
Spiritual Blind Boys
Doris Akers and Dorothy Simmons
…and many more!
So tune in and turn on to "Gospel Memories"…where every month is Black History Month.