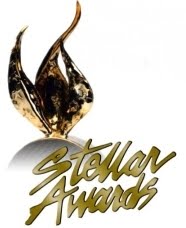 GOSPELflava.com, the official media partner of the 25th Annual Stellar Music Awards, just announced the nominees for the 2010 Stellar Awards.
Award recipients will be announced at the taping of the Stellar Gospel Music Awards television broadcast on Saturday, January 16, 2010 at the Grand Ole Opry House in Nashville, TN.
Go to GOSPELflava.com for a complete list of nominees.
The Black Gospel Blog congratulates the nominees and all artists who made the first and second nomination ballots.