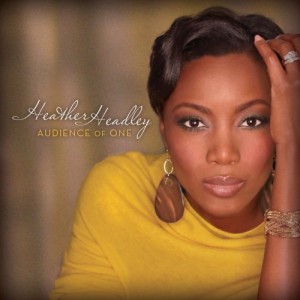 The Black Gospel Blog is pleased to release its Best Fifteen Gospel Songs and Albums of 2009.
As is our prerogative and tradition, the lists are completely unscientific. They are not necessarily based on units sold, chart ranking, radio spins, fan votes, downloads, ringtones, video plays or anything that requires such secrecy that two accountants in dark suits must carry locked briefcases onto a platform.
The following lists are based purely on what I feel to be the finest examples of gospel music from projects serviced to TBGB during the past twelve months.
In compiling the list, I take into account the quality and content of the song/album and its performance, musicianship, production, passion, message, and whether the work moved me. The last is the most important, because more than any other genre, gospel music is meant to be felt as well as heard.
So here goes:
Best Fifteen Gospel Songs of 2009:
BEST SONG OF 2009:
1. I Wish – Heather Headley (EMI Gospel)
BEST OF THE REST OF 2009 (ALPHA BY ARTIST):
2. You are Everything to Me – Byron Cage, feat. Marvin Winans & Karen Clark-Sheard (Verity)
3. The Joy of the Lord – Coko (Light)
4. Don't Do It – Mr. Del (Holy South)
5. Dreams are Possible – LaShell Griffin (DAP Music)
6. They that Wait – Fred Hammond (Verity)
7. A heart that Forgives – Kevin LeVar (Habakkuk)
8. Wait on the Lord – Donnie McClurkin w/Karen Clark-Sheard (Verity)
9. The Master Plan – Tamela Mann (Tilly Mann Music Group)
10. As Good as it Gets – Kim Ruff (Mackim)
11. So Glad He Saved Me – Monica Lisa Stevenson (Puretonez Productions)
12. Rain – Tonya Hairston Ware (Tonya Ware)
13. All I Need – Brian Courtney Wilson (Spirit Rising Music/Music World Entertainment)
14. Close to You – BeBe and CeCe Winans (Malaco/B&C Records)
15. How I Got Over – Vickie Winans (Destiny Joy)
Best Fifteen Gospel Albums of 2009:
BEST ALBUM OF 2009:
Audience of One – Heather Headley
EMI Gospel
The album the star of Broadway's The Lion King was born to make. From her lullaby-like "I Wish" to a spirit-charged duet with Smokie Norful on "Jesus is Love" to the heart-stopping anthem "Zion," Heather Headley is one of the most versatile and compelling voices out there.
BEST OF THE REST OF 2009 (ALPHA BY ARTIST):
Walking Through Heaven's Gate – Glen David Andrews Band
Threadhead Records
Take traditional gospel, mix it with powerful brassy Dixieland jazz, set it in a New Orleans church, give the recording more of a you-are-there feel than most live albums, and voila: you have Walking Through Heaven's Gate. When the Glen David Andrews Band walks through Heaven's Gate, it is with the jubilation of the NOLA funeral brass band after the deceased has been laid to rest.
The Experience – Vanessa Bell Armstrong
EMI Gospel
Southwest Michigan Mass Choir alumna Vanessa Bell Armstrong brought her entourage to Chicago, and through the production talent of Donald Lawrence and a band of all-star guests, she turned the city's Cultural Center on its head during this live recording. The singing powerhouse retains her position among gospel's finest living female vocalists.
Brooklyn Tabernacle Choir – Declare Your Name
Integrity Music
"About as close to perfection as you get this side of Heaven," the original TBGB review exclaimed, and that says it all. Carol Cymbala, Onaje Jefferson and Jason Michael Webb pen a stack of songs for the choir, each rendered by the group with passion and majesty rivaled only by the more senior Mormon Tabernacle Choir.
Live in Chicago – The Brown Sisters
Kingdom Records
Long the darlings of their native Chicago and to anyone who has heard them, the tight-harmonizing Brown Sisters made the national gospel community aware of their presence with their debut album. Their praise and worship single "Awesome God" has become a radio favorite, but there's much more on their live album to charm gospel enthusiasts.
The Winner in Me – Coko
Light Records
A member of SWV and Hezekiah Walker's Love Fellowship Choir, Cheryl "Coko" Clemons is no stranger to gospel, but for all she's done, A Winner in Me is her magnum opus. It showcases an ever-maturing vocalist who blends pop melodies with gospel energy while delivering a message of hope with a voice that could melt an iceberg.
Claude Deuce, the Young Elder – Claude Deuce
Livin' It Productions
This is an example of an indie project that can run just as fast and shine just as brightly as a major label release. Detroiter Claude Deuce has lent his assistance to just about everyone in gospel at one time or another. With his debut release, he shows that when it comes his time to praise, he's a master. A real surprise and a pleasurable listen.
Game Over – Frontlynaz
Frontlynaz, Inc.
This album might more properly belong in 2008, but TBGB heard it in early 2009 and it continues to captivate many months later. Frontlynaz employs its estimable talents in holy hip hop to rage against the mainstream music business and fakers and haters in rap and hip hop, but also to demonstrate the power of faith, belief, commitment and walking in the light.
Love Unstoppable – Fred Hammond
Verity Records
Love Unstoppable could just as easily be titled Fred Hammond Unstoppable. The praise and worship innovator demonstrates that not only is there life after Commissioned, but it is a richer, more vibrant life. Listen to the pulse-racing "They that Wait" and "Nobody Like You Lord," and you may think, as I do, that Hammond's best work is still ahead.
God Did That Thing – Bishop Bobby Hilton and Word of Deliverance Mass Choir
BV Hilton
"God Did That Thing" could be heard on gospel radio throughout the year, but on their album of the same name, Bishop Bobby Hilton and his Mass Choir demonstrate that they are not one-hit wonders. Powerful choir performances and guest vocals from Dorothy Norwood and Twinkie Clark hearken back to the golden age of gospel choir recordings.
Fifty Years – It's Been Worth it All – Dorothy Norwood
Malaco Records
Storyteller Dorothy Norwood saw Pastor Shirley Caesar's 40 year retrospective and raised her ten on her own tribute to getting over. Norwood even turned the congregational favorite "Victory is Mine," featuring Ricky Dillard and New G, into a salute to newly-elected President Obama. Like her fellow Caravans, Norwood can still outsing just about anyone in the church.
Everybody Dance – James Roberson
JDI Records
After working behind the scenes to elevate gospel stars such as Beverly Crawford, DeNetria Champ and Norman Hutchins, it was JDI Records chief Professor James Roberson's season to demonstrate his own musical swagger. And when he stepped out on faith and into the spotlight, Roberson eked every ounce of utility out from it, as the upbeat and joyous Everybody Dance, both single and album, demonstrate.
Oh Happy Day: All-Star Music Celebration – Various Artists
EMI Gospel/Vector Recordings
Who knew that rocker Jon Bon Jovi could sing and shout with gospel verve? Who knew that the Fisk Jubilee Singers could swing sanctified? More wonderful surprises await pop and gospel fans on this compilation, whose title track is given a superb reading by Queen Latifah, backed by Rev. Stefanie Minatee and Jubilation.
The Way I Worship – Johnny B. Williams
Johnny Williams Enterprises
Triple-threat Johnny Williams sings, writes and plays on his indie-produced album, featuring the larger-than-life vocals of fellow Houstonian Kathy Taylor. Williams worships in many ways: praise and worship, quartet, and contemporary urban, to mention just three. The Way I Worship is a masterpiece.
Surrender – Daniel Young Music Ministry
Young Entertainment
The mighty PAJAM production team is among Detroiter Daniel Young's influences, and it is telling on his sophomore effort, Surrender. The album is what Young calls "rhythm and praise," and is about as flawless in execution as religious projects can be. Artists such as Young prove that Detroit continues to encourage musical innovation.