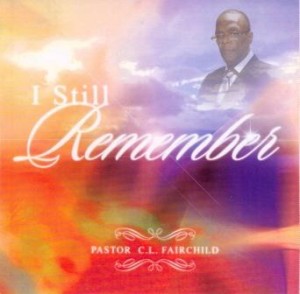 "I Still Remember"
Pastor C.L. Fairchild & the Voices of Greater Faith
(feat. Pastor DeAndre Patterson)
GFH Records 2009
One can argue whether regional differences in music still exist, especially in gospel, given that an artist anywhere can reach millions via YouTube.
I suggest that, to some extent, regional differences in gospel do exist. The late Pastor C.L. Fairchild's "I Still Remember," for example, has Chicago in its musical DNA. The Voices of Greater Faith's vocal attack, the strutting rhythm and shouting lead are part and parcel of the city's longstanding traditional sound.
Based north of Chicago in Waukegan, Illinois, Pastor Fairchild and the Voices began recording a full project, which included "I Still Remember," in July 2007. The minister's failing health and passing three months later brought the production to a standstill. Thanks to the efforts of Pastor's wife, Betty Fairchild; son, Jesse Hopson; and maestro Richard Gibbs, "I Still Remember" was released as a posthumous and bittersweet testimony to Pastor Fairchild and his legacy.