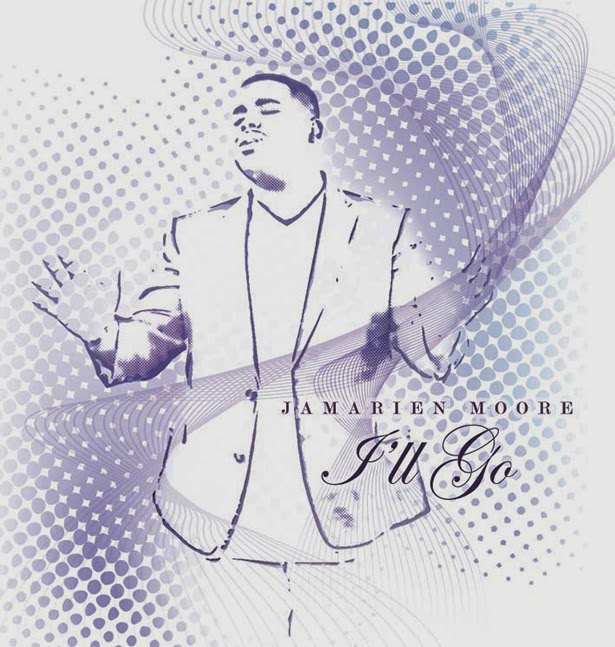 Jamarien Moore
I'll Go (EP)
http://www.cdbaby.com/cd/jamarienmoore

I can understand why Jamarien Moore made it to the finals on BET's Sunday Best.
He has a versatile, elastic tenor, an almost effortless delivery, and his display of melisma evokes Smokie Norful.

According to his website, Moore was influenced by Daryl Coley and the late James Moore, and he does have a touch of their musky soul in his spirit.
I'll Go, Moore's debut six-selection EP, finds him dividing his time between traditional sounds and smooth, contemporary gospel with a boost of jazz.

On his interpretation of the hymn, "Yield Not To Temptation," Moore's voice sounds like a bass clarinet as he weaves melismatic patterns of notes around the basic melody.

He follows this up with "He's Worthy," a pewburning praise piece sung with background vocalists.
Moore pours his voice into the title track, a delicate song about discipleship that gets a gentle jazz accompaniment.

He gives a similar treatment to his current single, "Supermercy," though "Yield" is by far the strongest of the six selections on the EP.
A native Floridian, the 21-year-old Moore honed his singing skills by soloing at New Bethel AME Church in Orlando.

His performances on BET's Sunday Best drew accolades from Kirk Franklin, among others.

We can expect to hear more from this lad in the future, and that is a good thing.
Pick: "Yield Not to Temptation."