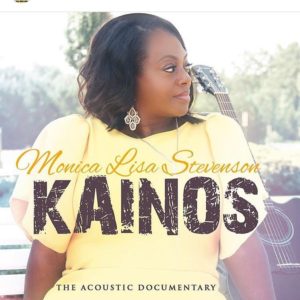 "Just That Kind of God"
Monica Lisa Stevenson feat. Keisha McFarland and Bishop Neal Roberson
From the album KAINOS (The Acoustic Documentary)
eOne Music / Puretonez Productions
www.monicalisastevenson.com
By Bob Marovich
For "Just That Kind of God," gospel songstress Monica Lisa Stevenson gathers like-minded traditional singers Keisha McFarland and Bishop Neal Roberson. Together, this powerhouse trio sings and shouts about the greatness of God.
The single moves from delicate to evangelical without losing its bouncy, flirty beat.
MLS's 2016 release KAINOS proves that big things come in small packages. Up to now, a full half of the eight tracks on this EP have proved popular. "Just That Kind of God" is the fifth and arguably the most radio friendly of the whole lot.