By Bob Marovich
As is our custom for this time of year, the Journal of Gospel Music presents its "best of" lists in the category of CDs, songs, and historical releases.
The recordings were not chosen as "best of" based on sales, chart status, promotion, voting, fan popularity, number of likes or retweets, committee decisions, throwing darts, reading tea leaves, arm twisting, or anything other than 1) JGM was serviced with the music for review and 2) JGM believes they best represented gospel music in 2015 in terms of overall music quality.
Artists whose music does not appear here: please don't despair.  These lists were compiled from many hundreds of releases that came across the JGM desk during 2015.  I love you all, but I had to narrow down the lists to a select few.
You can hear a mixtape of the top ten best gospel song recordings of 2015 here.
The top selections in each category are listed in bold; all others in each list are listed alphabetically.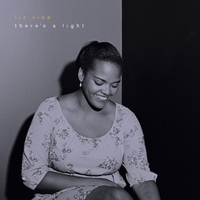 Best Gospel CDs:
There's a Light – Liz Vice (Deeper Well)
AsOne – AsOne (360 MusicWorx)
Declaration of Dependence – Mississippi Mass Choir (Malaco)
Life Lessons – DeWayne Woods (Soul Therapy Music Group)
Life Music: Stage Two – Jonathan McReynolds (eOne Music/Tehillah Music Group)
Live from Mt. Zion – Jones Family Singers (Arts + Labor)
One Place Live – Tasha Cobbs (Motown Gospel)
Simply Amazing – Dr. James F. Clark and the Shalom Church (City of Peace) Mass Choir (self-released)
Still Rockin' My Soul – Fairfield Four (Fairfield Four)
The Truth – Casey J (Marquis Boone Enterprises/Tyscot Records)
Worth Fighting For – Brian Courtney Wilson (Motown Gospel)
Best Gospel Songs:
Pray For Me – Kirk Franklin (Fo Yo Soul Recordings/RCA Inspiration)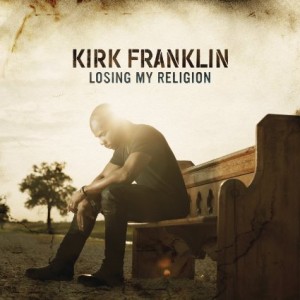 Abide – Liz Vice (Deeper Well)
All I Need is You – AsOne (360 MusicWorx)
Grace – Yael Hilton (self-released)
He Delivered Me – Pastor Marlon Lock (self-released)
He Touched Me – Dr. LouDella Evans-Reid and the Traditional Gospel Choir (self-released)
Oh! – Jonathan McReynolds (eOne Music/Tehillah Music Group)
Only Jesus – Alexis Spight (eOne Music/Uncle G Records)
Pieces – Rachael Mann (C2 Records/Oak Tree Productions)
Something About That Name – Lorraine Stancil (Anointed Sounds Records)
Best Gospel Historic Reissues:
Gospel Boogie: Rare Recordings 1946-1957 – Pilgrim Travelers (Gospel Friend)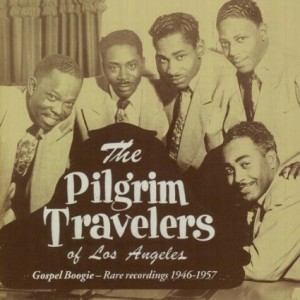 Amen, Amen, Amen: The Essential Recordings – Swan Silvertones (Rock Beat)
Packin' Up: The Best of Marion Williams – Marion Williams (Spirit Feel/Shanachie)
Songs My Mother Taught Me – Fannie Lou Hamer (Smithsonian Folkways)