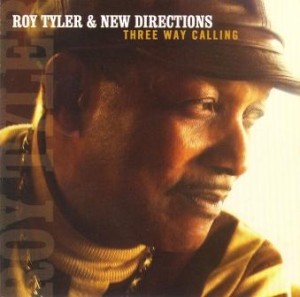 Never say never. That's what Roy Tyler learned recently.
He called TBGB last week to report that "Leaning," his duet with Clarence Fountain of the Blind Boys of Alabama, suddenly resurfaced – after seven years – and is currently making its way around gospel radio.
The re-arrangement of "What a Fellowship" or "Leaning on the Everlasting Arm" comes from Tyler's 2004 Three Way Calling (Severn), an album he recorded with his group, New Directions.
Tyler, a singer-songwriter, was a member of California's Gospel Hummingbirds quartet and has collaborated with the famed Raphael Saddiq.