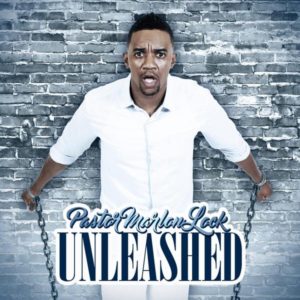 Pastor Marlon Lock
Unleashed (2016)
www.pastormarlonlock.com
By Bob Marovich
"You Covered Me," a single from Stellar Award-nominated Pastor Marlon Lock of Milwaukee, Wisconsin, made JGM's Pick of the Week last June.
It appears on his EP, Unleashed, a collection of seven cuts that showcase Lock's urban adult contemporary approach to mostly introspective songs and stories about one's relationship with God.
While I am a proponent of hiring a group of musicians versus having the computer do it all, the electronically engineered low-key accompaniment for most of the selections seems to fit the album's confessional vibe.
The lead track and single, "You Covered Me," is a lovely ballad about God's all-embracing love. Although recorded in a studio, Lock sings it as if he were at a live program, peppering the lyrics with extemporaneous exhortations to an invisible audience.
The cleverest track on the EP is "Do," which could best be described as soul-country inspirational, complete with a marching band tempo and a persistent sample of a banjo riff running throughout. It's as close to bracing as the EP gets to "You Delivered Me," Lock's outstanding single from 2015 that chugs along to a quartet rhythm.
The remix of "Hang On" is superior to the original (both are included here, with the original produced by Kevin Bond) in that it is more personal, more declarative, and more explicit in its appeal for a unified resolve against evil in all of its vestiges, "cause we ain't never going back again." This reminder of where we've been combines the urgency of Marvin Gaye's "What's Going On" with the smoothness of Lionel Richie.
"Pastor T," as Marlon Lock is affectionately known, leads the church his grandfather founded: Unity Gospel House of Prayer in Milwaukee.
Three of Five Stars
Picks: "Do," "You Covered Me."