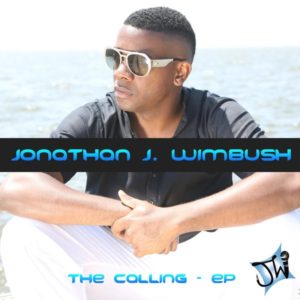 "Reset"
Jonathan J. Wimbush
From The Calling (EP)
www.jonathanjwimbush.com
By Bob Marovich
Christian urban contemporary artist Jonathan J. Wimbush rode "Reset" and The Calling EP from which it came through the 2018 Rhythm of Gospel Awards this summer. He garnered three statues in the process.
To a taffy-like gait of burbling electronica and background vocals, Wimbush rues on "Reset" that he wishes there were a magic button or magic potion to help him get his life back in order (he was inspired in part by the iconic Staples' "Easy" button). In the bridge, he unveils what that reset is: prayer.
Watching the positive reaction of audiences to "Reset" during at the Rhythm of Gospel Awards weekend, the song calls for a live recorded version.
Born on Long Island, New York, Wimbush is a singer, songwriter, dancer, tennis player, and author, and participates in the worship and praise team at his church, The House of Judah, in West Sayville. And you think you're busy!