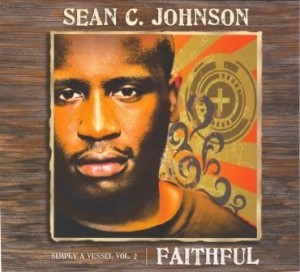 Sean C. Johnson
Simply a Vessel Vol. 2: Faithful
Self-produced 2009
www.SeanCJohnson.com
Oklahoma's Sean C. Johnson describes his style as "neo soul gospel." Without a shred of ambiguity, the singer-songwriter's latest project, Simply a Vessel, Vol. 2: Faithful, bears this out.
Like the male counterpart of Lauryn Hill (although hopefully without all of the personal drama), Johnson and a battery of producers paint an inventive musical canvas on Faithful, blending samples of smooth soul, bursts of cool jazz and a hint of post-modern techno with an easy urban R&B groove. Check out the neo soul arrangements of the gospel hymns "What a Friend I Have in Jesus" ("What a Friend") and "I'll Fly Away" ("Fly Away") and hear it for yourself.
Recommended tracks on Faithful include "Well Done," on which Johnson welcomes his eventual transition beyond the earthly pale as a time when "I won't have to pretend" and can "hang out with old friends." (Take that, Mozart and your scary but stunning Requiem.) "Christian" is a simple ode to living by Christ's teachings, and "5 O'Clock" exposes just how tough that life can be, such as when a friend calls you in the middle of the night (morning) with a problem he or she needs you to solve. Johnson's "It Ain't Worth It" is a prayer for strength in the midst of temptations and devilment, but the singer is clear that he won't give in "because I've got so much to lose…it ain't worth it."
For those lost in the music or taking in the lyrics at their surface level, Johnson uses the back cover to provide corresponding scripture references for each track.
I haven't heard Simply a Vessel Volume 1, so I cannot compare this volume to its predecessor. Nevertheless, I found Simply a Vessel Vol. 2 a fascinating and enjoyable work by a talented artist. Johnson's ability to marry compelling melodies with a kaleidoscope of well-placed sounds encourages multiple spins.
Four of Five Stars
gPod Picks: "Well Done," "5 O'Clock," "Christian."
Reviewed by Bob Marovich for The Black Gospel Blog.