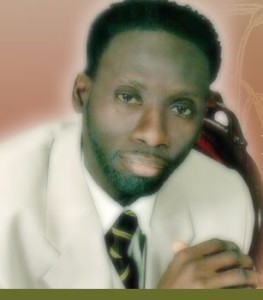 A press release from Urban Roundup:
NORWALK – One of the local legends of Gospel Music and an internationally recognized top songwriter, Shawn Brown died Sunday night (Feb. 1) after a long illness.
Brown was born January 29, 1967 and died just days after his 43rd birthday. His manager Germane Miller was working with him on a number of great projects and is committed to maintaining his legacy.
Brown is best known as the co-founder of the popular group Youthful Praise. He and local singer-songwriter James "JJ" Hairston started Youthful Praise or "YP" as it is called.
Founded in 1992, the 35-member choir was birthed out of their home church, Cathedral of Praise in Bridgeport, Connecticut, where the group remains as one of the church's choirs. As their ministry grew, they began singing background for artists such as Destiny's Child, Pastor Shirley Caesar, and SWV, to name a few.
In 2001, YP released their debut album, Awesome God. The mid-tempo title track became an instant hit among church and college choirs across America, and propelled the album to #13 on the Billboard Gospel Albums chart. Additionally, it earned two Stellar Award nods in 2003 for Choir of the Year and Contemporary Choir of the Year, a Soul Train Award nomination for Gospel Artist of the Year, the Gospel Music Workshop of America Excellence Award nomination for Choir of Year and the Gospel Truth Magazine Award for Contemporary Choir of the Year.
The 2004 release of Thank You For The Change continued in the same stride with songs "Up There" and "He Rose." However, it was Live: The Praise, The Worship, released in 2005 that put YP on the map. Producing the anthem, "Incredible God, Incredible Praise," YP received two Stellar Award nominations, peaked at #6 on Billboard's gospel singles chart, and was also #27 on Billboard's hottest gospel songs of 2006.
Known nationally for his contemporary hits, Brown credited the legendary songwriter Thomas Whitfield and his contemporaries V. Michael McKay and Richard Smallwood.
Brown told GospelFlava, "It's one thing to write or be a director. It's another to be able to capture what you hear. Understand that as a writer, you hear in your mind exactly what you want to achieve, where you want the sound, when you want it. And if you can get the choir to sound the way you have it in your mind, then that's a good director."
The family is making funeral arrangements and TBGB will provide additional information as it becomes available.