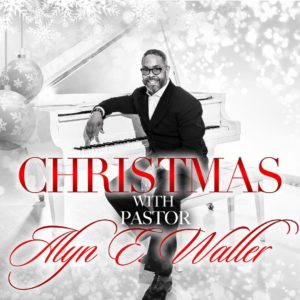 "Silent Night"
Pastor Alyn E. Waller
From Christmas with Pastor Alyn E. Waller
(release date: November 27, 2017)
By Bob Marovich
Don't let the introductory avalanche of synthesized sound stop you from hearing Pastor Alyn E. Waller's affecting take on this timeless carol. He improvises skillfully—not too much, not too little—to excavate the gospel within the soul of this simple melody.
The dreamy sax that you hear leading the interlude becomes the second voice on the second verse.  Nicely done.
Dr. Waller is Senior Pastor of Enon Tabernacle Baptist Church in Philadelphia, Pennsylvania.