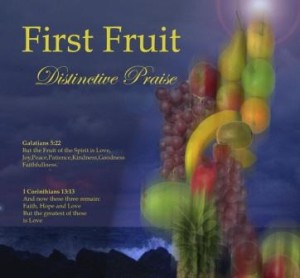 "In the Name of the Lord"
Distinctive Praise
From the Ivory Coast Records album First Fruit
www.ivory-coastrecords.com
KC Fortenberry of Distinctive Praise said the group's 2008 appropriately titled debut album, First Fruit, was intended to be "real and emotional." If the album's single "In the Name of the Lord" is any indication, the finished product met KC's expectations.
"In the Name of the Lord," is a no-holds-barred, bluesy Chicago-style hand-clapper. Like an apostolic band of Robin Hoods, Distinctive Praise declares that it is taking back everything Satan stole from them, including their joy, "in the name of the Lord." Based on the joy that pours forth from this track, I'm thinking they succeeded.
Coming later this month: the premier episode of The Black Gospel Blog Music Hour…where with the push of a button you'll hear a sampling of the songs we write about every week!