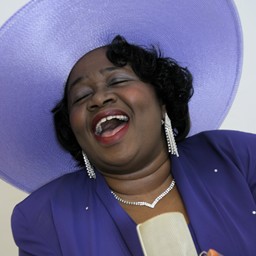 "Worldwide God"
Prenestine Williams-Porter
Motor City Praise Records 2006
www.motor-city-records.com
Prenestine Williams-Porter called on the estimable talents of fellow Detroiter "Queen of Quartet" Evelyn Turrentine Agee and Queen of Gospel Albertina Walker to accompany her on "Worldwide God," the radio single and title track from her full-length project for James Render's Motor City Praise Records.
Though the rhythm track is modernistic, the singing is fiercely traditional, as one would expect from the members of this trio. The ladies make a superb trio, too, taking turns at call-and-response with a choir, and providing a litany of the various places on the map where Jesus is present.
"Worldwide God" is ideal for radio spins, especially in the cities sung about on the single.
Prenestine is the daughter of the Senior Pastor of Williams Chapel Missionary Baptist Church, a vocal music teacher for the Detroit Public School system, and has been singing for more than twenty years in Detroit as a soloist and member of various groups.