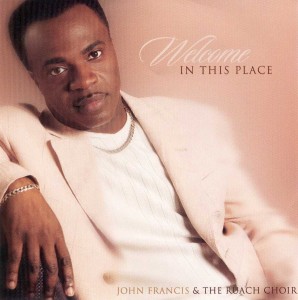 "Lion of Judah"
John Francis & The Ruach Choir
Shekinah International 2007
www.johnfrancis.org.uk
Bishop John Francis, Founder and Senior Pastor of Ruach Ministries in Brixton, South London, England, visited the Gospel Announcers Guild meeting during the 2007 Gospel Music Workshop of America, and proved to be a riveting, powerful presence as he ministered to the gathering.
"Lion of Judah," the single from Bishop Francis and the Ruach Choir's 2007 release, Welcome In This Place, demonstrates that the choir is just as riveting and powerful as the church leader.
False ending after false ending, the Ruach Choir and Francis transform what could have been an unremarkable leader-ensemble performance into a heart-pounding gospel experience. As the radio single fades, the musicians are moving at full throttle, propelled by the presence of the Holy Ghost, suggesting that the real excitement was just beginning.