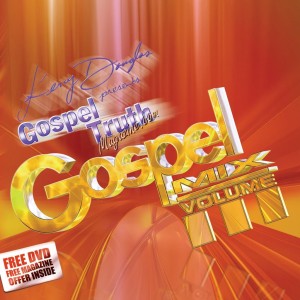 "Stepping Up"
Sonday
From Kerry Douglas Presents Gospel Truth Magazine's Gospel Mix, Vol. III (2009)
www.gospeltruthmagazine.com
Formerly known as "100% Cotton," the fresh-faced urban contemporary gospel trio Sonday is Erika, Amber and Krystal Cotton.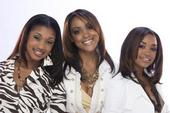 Hailing from Wagoner, Oklahoma, the group recently scored a major goal by landing a distribution and marketing deal with Black Smoke Music and making the third volume of Kerry Douglas' popular Gospel Mix collection with its upbeat, infectious, shoulder-shaking "Stepping Up."
Taking an important tip from the "How To Write a Hit Single" book, Sonday adds a singalong "uh-huh-huh/uh-huh-yeah" hook in "Stepping Up." This and the song's overall optimistic mood are sure to get the praise party started. "Today is a brand new day…I have seen the light." Fans of Mary Mary will especially embrace Sonday.
Sonday's first full-length CD and video are scheduled for release in the fall of 2009 with four subsequent releases through 2014.