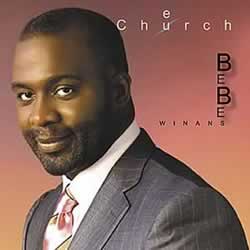 Cherch
BeBe Winans
TMG Records 2006
www.bebewinans.net
BeBe Winans' new two-disc project, Cherch, scheduled for release Tuesday, October 30, is one of the most joyful projects since the late Bishop G.E. Patterson's Singing the Old Time Way collections on Podium Records.
The title is a dialectical, tongue-in-cheek reference to the old-time African American worship service. True to its title, Cherch has a traditional worship feel, even though it was recorded at Dr. Jim Reeve's well-appointed Faith Community Church in West Covina, California. BeBe has a friendly, easy-going rapport with the congregation, telling jokes, relating stories about growing up in a singing family, and reminding everyone what church was like when it was simply "cherch."
Assisting BeBe on the live recording is a cavalcade of renowned artists, including Dionne Warwick ("I call her auntie, she calls me baby," chuckles BeBe), the Soul Seekers, Israel Houghton, and others that mentioning their names will spoil the surprise. Needless to say, every special guest rises to the occasion of sharing the microphone with BeBe on a stack of traditional hymns and gospels, such as "Nothing But the Blood of Jesus," "I Don't Know What You Come to Do," and "I Never Shall Forget What He's Done for Me." Donald Hayes' sassy saxophone accentuates the Pentecostal feel of the service.
A seamless transition between tracks gives listeners a sense of being present for the service, though programmers need to be careful when queueing up the CD, as the track listing does not identify what songs are on disc one or two, and in one instance, two songs are combined on one track. Regardless, Cherch is one of those projects that you will want to have in your own personal rotation.

Four of Four Stars