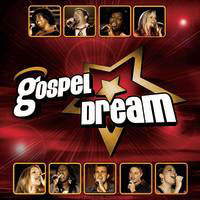 Gospel Dream
Various Artists
Verity 2007
www.verityrecords.com
Gospel Dream is the debut compilation of performances by the Christian and Gospel finalists from the popular Gospel Music Channel program based on you-know-what ubiquitous television sensation (unnecessary hint: one judge wears a black t-shirt).
The project demonstrates aurally what we already know intuitively: that any Gospel Dream finalist could single-handedly take on the sum total of the American Idol finalists in a sing-off (except for stone singers Ruben Studdard and Jennifer Hudson) and come out the clear winner. In other words, the devil may possess the good beats, but God still has the good singers.
Brian Smith – who sounds somewhat like Darius Rucker of Hootie & the Blowfish – was crowned 2005 Gospel Dream champion out of more than 2,000 hopefuls, and he does an admirable job on his assigned tracks. If I had been offered a vote, however, I would have selected the deep alto Christina Perrin. On "Your Grace is Amazing," Christina doesn't just sing the notes: she sends them on a rollercoaster ride of melismatic adventure. That girl is going places!
The production tends towards the lavish, as befitting its origins in television, but it doesn't get in the way of the voices, which possess an innocence that never comes off as disingenuous or synthetic.
The finalists combine to make a great choir on "Power of the Dream," which expresses genuine hope that the world will someday accept differences of color without judgment. True, there will always be times when people are "voted off," figuratively speaking, but someday it won't be because of the color of their skin.
Three of Four Stars