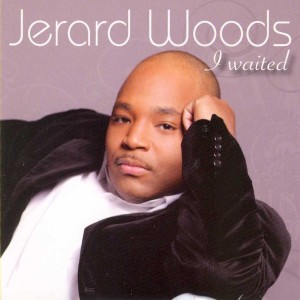 I Waited
Jerard Woods
Found Sound Music 2007
www.jerardwoods.com
No doubt about it: Jerard Woods can sang!
A coloratura gospel tenor in the style of Smokie Norful, Nashville-based Jerard Woods is a gifted vocalist who can worry notes without simultaneously distracting the listener from the song's message. After singing behind many of today's top-shelf gospel artists, Woods has finally come front and center.
On I Waited, Woods' debut project and the first release on his and brother Terry's Found Sound Music, the singer is accompanied by a polished vocal group and musicians who give some cuts an urban contemporary feeling and others more of a jazz texture. Despite the CD's eclectic palette of musical styles, Woods is at his very best when provided only minimal accompaniment, as on the title track (with piano) and "Hallelujah" (piano and organ), when the instrumentation and arrangement do not overpower the beauty of his vocal technique.
The best track on I Waited is "I Bring You Jesus," a duet with wife Jovaun. Jovaun is literally a female counterpart to Woods in her vocal flexibility, and scoops her shouts like Patti LaBelle did early in her career.
I Waited is a fine debut outing from a singer who has moved to the front of the altar and deserves to be there.
Three of Four Stars