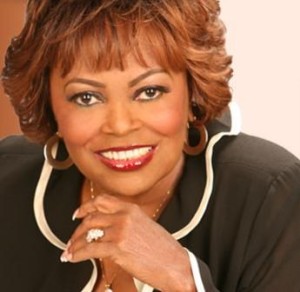 Alpharetta, GA—With more than thirty-six years in the gospel music industry, the legendary Dorothy Norwood, known worldwide as the World's Greatest Storyteller, launches her new record label: Dorothy Norwood Music Group (DNMG).
Spreading the gospel of Jesus Christ for the majority of her life has been the mandate placed upon the life of Evangelist Dorothy Norwood. In reflecting on just how good God has been, Evangelist Norwood understands that she is blessed to be a blessing and now is the time to impart into others what has been imparted into her over the years. This is her time to give back to other artists by providing them with a platform to share their music with the world in the spirit of excellence.
Dorothy Norwood Music Group (DNMG) brings to the gospel music industry the experience and dedication that has helped develop Norwood as an artist. Evangelist Norwood is no stranger to the ins and outs of the gospel music industry. She has established a team of representatives to take DNMG to the level God has called it to be. She is currently scouting for new talent and her artist roster will be announced later this year.