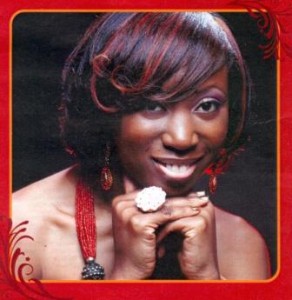 TolumiDE
My Love
TolumiDE Music 2010
www.tolumiDEmusic.com
Born in Canada, raised in Nigeria and now living in Washington, DC, the lovely female vocalist TolumiDE (an elision of her first and last names) has already made an impact overseas and in Canada, where she has won awards and nominations as a soloist and as a member of the all-female band, Woman Ah Run Tings. Her sound, which you can sample on her debut full-length CD, My Love, is as deliciously lilting as the proper pronunciation of her name (toe-LU-me-day).
My Love is at once different and in tune with today's urban contemporary gospel sound. As the title track (and current single) demonstrates, the album combines the vibrancy of African polyrhythm, explosive techno and TolumiDE's fetching African accent with lyrics that uplift, empower and inspire while remaining grounded in the realities of modern life. For example, "For Me" examines the internal struggle virtuous single women face even when looking for love in all the right places. "Because You Know" is an uncomplicated plea for universal love and peace that deserves a companion video. On "All Cell Phones," the singer lets her hair down and calls for everyone to raise their cell phones in the air (the safe substitute for lighters, natch) and dance away in the spirit.
TolumiDE sings two songs in her native Yoruba language, "Ekabo" and "O Lagbara," though the album never veers far from its African roots. An exception is "Colours of Life;" its poetic, melancholy beauty and generous swaths of melody sound like something from the creative genius of Michael Jackson.
My Love blends songs from TolumiDE's first EP, Specialty, with brand new tracks, and the sum total is sweet, jazzy, soulful, powerful and an effective combination of world beats with inspirational lyrics and practical lessons. So turn up the volume, wave your cell phone in the air, and enjoy TolumiDE. Lagbara!
Four of Five Stars
gPod Picks: "My Love," "O Lagbara," "Colours of Life."