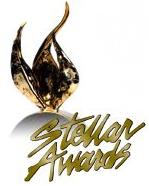 From GOSPELflava.com, the official media partner of the 23rd Annual Stellar Awards, below are the nominees for this year's Stellars.
The finalists will be announced at the Stellar Awards gala at the Grand Ole Opry House in Nashville January 12, 2008.
Congratulations to all the nominees and best wishes in January!
Artist of the Year
Fred Hammond; Free To Worship; Verity
J Moss; V2… ; PAJAM/ Gospo Centric/ Zomba
Smokie Norful; Life Changing ; EMI Gospel
The Clark Sisters; Live – One Last Time; EMI Gospel
Kelly Price; This Is Who I Am; EcclectiSounds Entertainment/ Gospo Centric/ Zomba
Song of the Year (Songwriter; Song; Label)
Karen Clark Sheard ; "Blessed & Highly Favored"; EMI Gospel
Jimmy Hicks; "Born Blessed"; World Wide Music
P. Morton; "Let Go "; Quiet Water/ Verity/ Zomba
Kurt Carr; "Still Standing"; Light Records/ Tehillah
Percy Bady; "Um Good"; EMI Gospel
Choir of the Year
Darius Brooks Presents, The Reunion Live in Chicago – Side A (featuring former members of the Thompson Community Singers) ; Journey Music Group
Wilmington Chester Mass Choir; It's Not Over; Emtro Gospel
Bishop T.D. Jakes & The Potter's House Mass Choir; Live in Kenya, Grace: The Kenya Experience ; Dexterity Records/ Rhino
Isaiah Thomas and the Elements of Praise; Isaiah Thomas and the Elements of Praise, Live! ; R.O.U. Records
Bishop Noel Jones Presents The City of Refuge Sanctuary Choir; Welcome to the City ; Tyscot Records/Alpha Dog Records
Producer of the Year
Fred Hammond; Free To Worship; Verity
Kurt Carr, Tramaine Hawkins; I Never Lost My Praise – Live;Gospo Centric/ Zomba
David Mann & Tamela Mann; Tamela Mann – The Live Experience; TillyMan Music
Donald Lawrence, The Clark Sisters; Live – One Last Time; EMI Gospel
Kelly Price & H.R. Crump, Kelly Price; This Is Who I Am ; EcclectiSounds Entertainment/ Gospo Centric/ Zomba
Group Duo of the Year
The McClurkin Project; We Praise You; Gospo Centric/ Zomba
The Clark Sisters; Live – One Last Time; EMI Gospel
The Mighty Clouds of Joy; Movin' ; EMI Gospel
The Anointed Pace Sisters; Return; Tyscot Records
New Artist of the Year
Group 1 Crew; Group 1 Crew; Fervent Records/ Curb Records/ WB
Antwaun Stanley; I Can do Anything ; Bajada Records/ Lightyear
Bishop Noel Jones Presents The City of Refuge Sanctuary Choir; Welcome to the City ; Tyscot Records/Alpha Dog Records
DeWayne Woods; Introducing DeWayne Woods & When Singers Meet; Quiet Water/ Verity/ Zomba
Jimmy Hicks & The Voices of Integrity featuring The Levites; Born Blessed ; Worldwide Music
Male Vocalist of the Year
Fred Hammond; Free To Worship; Verity
DeWayne Woods; Introducing DeWayne Woods & When Singers Meet; Quiet Water/ Verity/ Zomba
J Moss; V2… ; PAJAM/ Gospo Centric/ Zomba
Troy Sneed; In HIS Presence; Emtro Gospel
William H. Murphy; Live in Atlanta, The Sound…Another William Murphy Project;; Music Group
Female Vocalist of the Year
Vanessa Bell Armstrong; Walking Miracle; EMI Gospel
Tramaine Hawkins;I Never Lost My Praise – Live; Gospo Centric / Zomba
Vickie Winans; Woman To Woman; Verity / Zomba
Tamela Mann; The Live Experience ; TillyMann Music
Contemporary Group/Duo of the Year
Kenny Lattimore & Chante' Moore; Uncovered Covered; LaFace Records/ Verity/ Zomba
PAJAM Presents 21:03; Twenty One O Three; PAJAM/ Gospo Centric/ Verity/ Zomba
The McClurkin Project; We Praise You; Gospo Centric/ Zomba
Zie'l; Genesis; Light Records/Gospel Warehouse Records
CD of the Year
J Moss; V2… ; PAJAM/ Gospo Centric/ Zomba
Tramaine Hawkins;I Never Lost My Praise – Live; Gospo Centric / Zomba
Vickie Winans; Woman To Woman; Verity / Zomba
The Clark Sisters; Live – One Last Time; EMI Gospel
The Caravans; Paved The Way; Malaco
Traditional Group/Duo of the Year
The Anointed Pace Sisters; Return; Tyscot Records
The Clark Sisters; Live – One Last Time; EMI Gospel
The Caravans; Paved The Way; Malaco
The Rance Allen Group; Closest Friend; Tyscot Records
Alvin Darling & Celebration; My Blessing Is On The Way; Emtro Gospel
Contemporary Male of the Year
Deitrick Haddon; 7 Days; Tyscot/ Verity/ Zomba
Dave Hollister; The Book of David: Vol. 1 The Transition; Gospo Centric/ Zomba
Fred Hammond; Free To Worship; Verity
Smokie Norful; Life Changing ; EMI Gospel
Micah Stampley; A Fresh Wind; The Second Sound ; Levitical Records
Traditional Male of the Year
Bishop Paul S. Morton; Still Standing; Light Records/ Tehillah
Rev. Timothy Wright; Jesus, Jesus, Jesus; Koch Records/Jordan Entertainment/ MQM Records
Alvin Darling; My Blessing Is On The Way; Emtro Gospel
Norman Hutchins; Where I Long To Be; JDI Records
Richard Smallwood; Journey: Live In New York; Verity/ Zomba
Contemporary Female of the Year
Coko; Grateful; Light Records
Tamela Mann; The Live Experience ; TillyMann Music
Shirley Murdock; Soulfood ; Tyscot Records
Vickie Winans; Woman To Woman; Verity / Zomba
Maurette Brown Clark; The Dream; AIR Gospel / Malaco
Traditional Female of the Year
Nikki Ross; Vol. 1 Touch: The Pastor Rudy Experience; Music World
Tramaine Hawkins;I Never Lost My Praise – Live; Gospo Centric / Zomba
Lemmie Battles;You're Looking At A Miracle LIVE; New Haven Records
Candi Staton;The Ultimate Gospel Collection; Shanachie Ent. Corp.
Prenestine Williams-Porter;Motor City Praise Records presents World Wide God; Motor City Praise
Contemporary CD of the Year
Shirley Murdock; Soulfood ; Tyscot Records
Sound of the New Breed; Freedom ; Integrity Gospel / Newbreed
Kelly Price; This Is Who I Am ; EcclectiSounds Entertainment/ Gospo Centric/ Zomba
Deitrick Haddon; 7 Days; Tyscot/ Verity/ Zomba
J Moss; V2… ; PAJAM/ Gospo Centric/ Zomba
Traditional CD of the Year
Tramaine Hawkins;I Never Lost My Praise – Live; Gospo Centric / Zomba
The Anointed Pace Sisters; Return; Tyscot Records
Bishop Paul S. Morton; Still Standing; Light Records/ Tehillah
The Caravans; Paved The Way; Malaco
The Rance Allen Group; Closest Friend; Tyscot Records
Urban/ Inspirational Single / Performance of the Year (Artist; Song; Label)
Kelly Price; "Healing" EcclectiSounds Entertainment/ Gospo Centric/ Zomba
J Moss; "I'm Not Perfect" PAJAM/ Gospo Centric/ Zomba
Deitrick Haddon; "Heaven " Tyscot/ Verity/ Zomba
Kirk Franklin; "Look At Me Now " Fo Yo Soul/Gospo Centric/Zomba
DeWayne Woods; "Let Go" Quiet Water/ Verity/ Zomba
Traditional Choir of the Year
Darius Brooks Presents, The Reunion Live in Chicago – Side A (featuring former members of the Thompson Community Singers) ; Journey Music Group
Wilmington Chester Mass Choir; It's Not Over; Emtro Gospel
Bishop T.D. Jakes & The Potter's House Mass Choir; Live in Kenya, Grace: The Kenya Experience ; Dexterity Records/ Rhino
Bishop Noel Jones Presents The City of Refuge Sanctuary Choir; Welcome to the City ; Tyscot Records/Alpha Dog Records
Contemporary Choir of the Year
Joshua's Troop LIVE JT3; New Haven Records
Isaiah Thomas and the Elements of Praise; Isaiah Thomas and the Elements of Praise, Live! ; R.O.U. Records
L. Spenser Smith & Testament; Statement: The Assignment Continues…; Emtro Gospel
Instrumental CD of the Year
The Craig Crawford Players; I'll Be With You ; Life Jam Records
Syreeta Thompson; Gabriel's Praise ; Blow Your Horn Girl Publishing
Lionel Jones; Papa Jones; Color Code Purple Productions, Inc.
Ben Tankard; Let's Get Quiet: The Smooth Jazz Experience ; Verity/ Zomba
Special Event CD of the Year
Various Artists; A Christmas To Remember ; EMI Gospel
Kirk Franklin; Kirk Franklin Presents Songs For The Storm Volume 1; Fo Yo Soul/ Gospo Centric/ Zomba
Mary Alessi & Friends; When Women Worship ; Miami Life Sounds Records
Various; Blackberry Records presents Wedding Songs ; Blackberry Records
Yolanda Adams; Yolanda Adams, The Best of Me ; Atlantic / Wea
Rap/Hip Hop Gospel CD of the Year
The Cross Movement; HIStory: Our Place in HIS Story ; Cross Movement Records
Joe L. Da Vessel; Testimony: 1 Lyrics 4 Life ; D.A.A.S. What's Up Entertainment
Pettidee; Resurrections…Past, Present, and Future… ; Sony/ BMG/ Soldier Sound Records
PAJAM Presents 21:03; Twenty One O Three; PAJAM/ Gospo Centric/ Verity/ Zomba
Various; BG Records Presents Gospel Skate Jams Vol. 2; BG Records
Children's Performance of the Year
Eva Sabiniano; Born To Praise; Pacific Studios
Kaira Miller; My Everything ; Vine Life Productions
The First Coast Children's Choir; Let The Children Sing! Volume IV Give an Applause!; Spirit of Life Records
Jada Simone Clark; Maurette Brown Clark's The Dream; AIR Gospel / Malaco Records
Quartet of the Year
7 Sons of Soul; Witness; Verity/ Zomba/ Soul World
The Mighty Clouds of Joy; Movin' ; EMI Gospel
The Rance Allen Group; Closest Friend; Tyscot Records
Slim & The Supreme Angels; The Judgement; Malaco Records
Pilgrim Jubilee Singers; Jesus Got Me Off; Malaco Records
Music Video of the Year (artist, song/CD title, label)
Jimmy Hicks & The Voices of Integrity featuring The Levites Born Blessed; Worldwide Music
J.Moss: "Operator"; V2… ; PAJAM/ Gospo Centric/ Zomba
Shirley Murdock: "I Love Me Better Than That"; Soulfood; Tyscot Records
Vickie Winans: "The Rainbow"; Vickie Winans' Classic Gold Video Collection; Destiny Joy
Antwaun Stanley: "Teach Me"; I Can Do Anything; Bajada Records
Recorded Music Package of the Year [art credit / album (artist) / label]
Sean M. Kinney (art direction and design); Ronald Cadiz (photography); V2… (J.Moss); PAJAM/ Gospo Centric/ Zomba
Denise Trotman (art direction and design); Ronald Cadiz (photography); Woman To Woman: Songs of Life (Vickie Winans); Verity/ Zomba
Nicola Goode (photography); Welcome to the City (Bishop Noel Jones Presents The City of Refuge Sanctuary Choir) ; Tyscot Records/ Alpha Dog Records
Anita Boriboon & Michelle Lukianovich (art direction and design); Kwaku Alston (photography); This Is Who I Am (Kelly Price); EcclectiSounds Entertainment/ Gospo Centric/ Zomba
Sean M. Kinney (art direction); Ronald Cadiz (photography); Introducing DeWayne Woods & When Singers Meet; Quiet Water/ Verity/ Zomba
Praise and Worship CD of the Year
Marcus Cole; Write My Song; PureSprings/ EMI Gospel/ Riverphlo
Micah Stampley; A Fresh Wind; The Second Sound ; Levitical Records
Troy Sneed; In HIS Presence; Emtro Gospel
Stephen Hurd; My Destiny; Integrity
Maurette Brown Clark; The Dream; AIR Gospel / Malaco