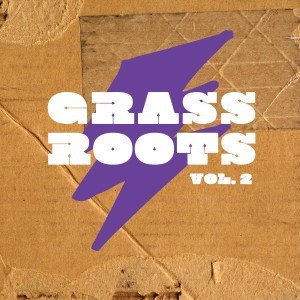 Various Artists
Grassroots Vol. 2
Lamp Mode Recordings 2009
www.lampmode.com
On its website, Lamp Mode Recordings of Philadelphia states that it is about "Christ-centered, excellent music that stays true to the authentic, rugged hip-hop aesthetic that we love while bringing glory to God – and at an affordable price. And when we can, we will give it away for free."
Uh, wait. Did they say free?
In November 2004, the label released its first free holy hip hop compilation, Grassroots Vol. 1, as a thank you to fans for their support. They did it again in December 2009, issuing Grassroots Vol. 2 as a downloadable album.
The second various artist compilation features a dozen tracks, most unissued, remixed or soon-to-be issued singles from the label's roster of Christian rap and holy hip hop artists, including Stephen the Levite, Hazakim, Json, shai linne, Evangel and Jas Knight. Lamp Mode's commitment is to organically-created music unfettered by popular tastes, and as such, the tracks are fairly straightforward and the beats standard. On the other hand, the artists' rhymes make for pretty compelling listening.
Shai linne's contributions provide the standout moments. On "I'm the One," Death is the baddest gangsta on the planet, taunting, daring and scaring straight all those who don't take him seriously. "Testify (remix)" finds the rapper sharing born again testimonies by the seriously street-hardened, the well-educated and one who grew up in a normal, God-fearing home.
On the subject of "What's Your Proof," Stephen the Levite rattles off Biblical passages like audibles to quieten Christianity's skeptics. Json's "Who Is He" features Christian rap star Lecrae.
As far as I can tell, the album is still downloadable for free at www.lampmode.com. So go get yourself a little somethin' somethin', courtesy of Lamp Mode. Then turn up the volume.
Four of Five Stars
gPod Picks: "What's Your Proof," "I'm the One," "Testify (remix)."