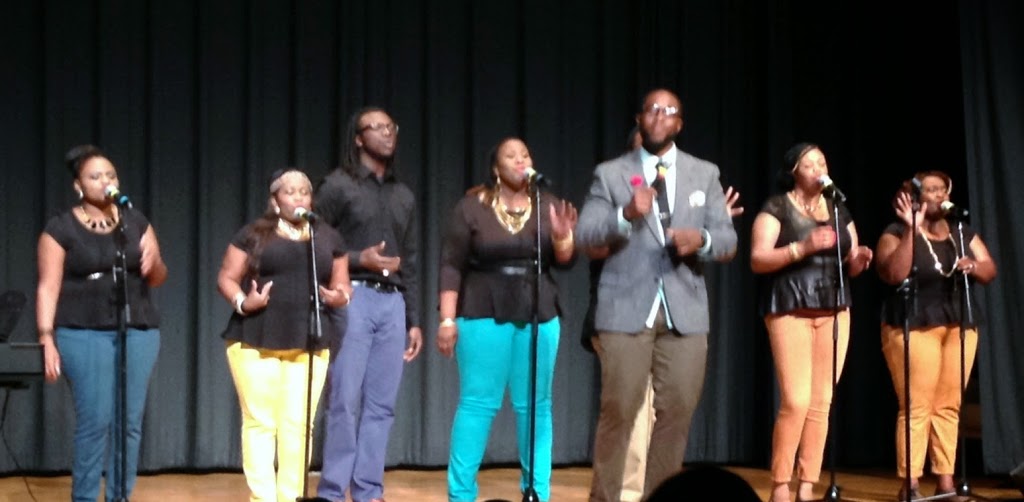 Tone Ross & Inspired performing at last night's preview concert
By Bob Marovich for The Black Gospel Blog
The Chicago Chapter of the Recording Academy joined forces with the city's Department of Cultural Affairs and Special Events last night to host a 2014 Chicago Gospel Festival preview concert and conversation.
Held at the Cultural Center, the preview featured general information on Gospel Fest and performances by Tone Ross & Inspired and Tyrone Block & LSD. Both groups will perform during the three-day free admission festival, held at the Cultural Center on June 27 and in Ellis Park June 28 and 29.
The evening's highlight was a panel conversation and Q&A session facilitated by award-winning producer and songwriter Percy Bady. Panelists were producer, musician and songwriter Warryn Campbell; John J. Thompson, creative director for Capitol CMG Publishing; and gospel artist and entrepreneur Kierra Sheard.
The panelists covered topics such as songwriting, royalties, song placement in film and television, developing multiple streams of revenue, and how to maintain creative authenticity in an industry-centric music environment. Attendees nodded, laughed, raised arms in assent, and took notes as the panelists shared personal experiences and maxims as gospel songwriters and performers.
Check out the list of Gospel Fest performers and schedule here: www.chicagogospelmusicfestival.us.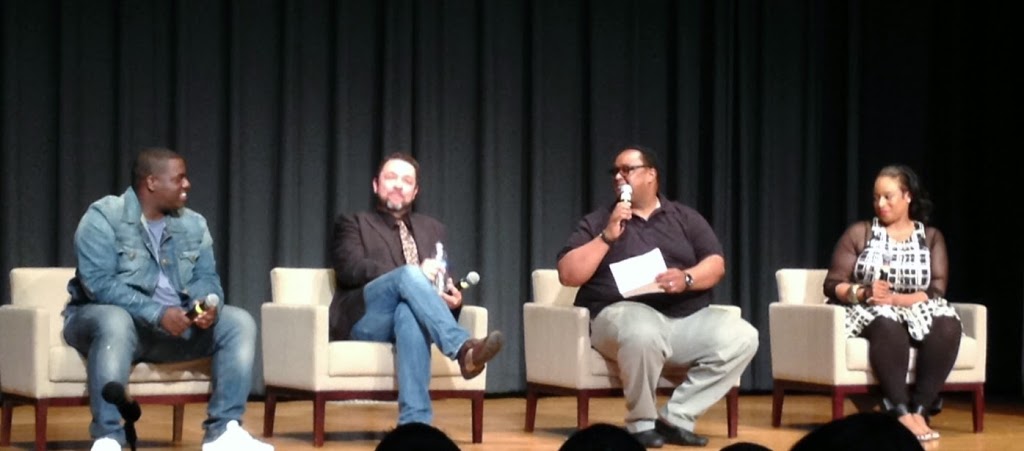 l. to r.: Warryn Campbell, John J. Thompson, Percy Bady, Kierra Sheard