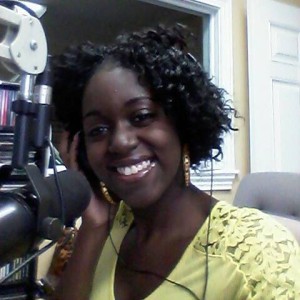 By Bob Marovich
Janell Lancaster is a gospel announcer, singer, actor, dancer, and now a blogger.
Last month, she launched Keep the Gospel Alive into the blogosphere. Its purpose, Lancaster says, is to serve as "a discussion and informational forum. . .to explore and bring awareness about the Gospel Industry and how we as artists, ministers, radio personalities and any others, can continue to keep the gospel alive through the Christian Music community."
She adds: "We must continue to keep God first in all we do in this industry, because if we don't, many can and will be lost."
Lancaster is the daughter of Bishop Dr. Jan D. Goodman, Sr. and music producer Dr. Vera J. Goodman.  Their church, One Accord Ministries International, Inc., is located in Jacksonville, Florida.  Janell can be heard spinning gospel music on radio station WCGL-AM 1360.  JGM congratulates her on this new venture!
Visit the site at Keep The Gospel Alive.